Why are so many people still unconnected?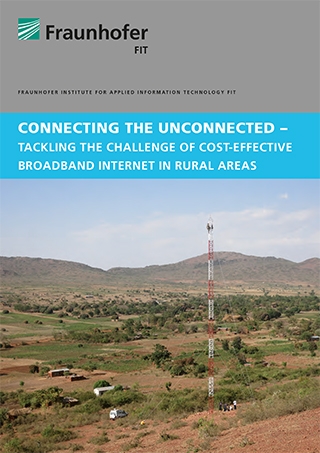 Over the last decades, a functioning Internet connection has become an ever more indispensable instrument of communication and information. Yet there are many rural areas worldwide entirely deprived of this basic right. While this especially holds true for places whose overall infrastructure is still in its infancy, many uncovered areas are within reasonable distance of a reliable network infrastructure. To most ISPs, expanding their existing infrastructure into rural areas is not financially worthwhile due to their often thinly-spread population. In addition, geographical barriers such as rivers, mountains, valleys etc. pose major obstacles for technology, which typically render such spatial extensions of the network unproductive. Consequently, ISPs focus to meet the insatiable demand of increasingly growing bandwidth at the core of their infrastructure instead.
Altogether, this slows the pace of the global approach of connecting the unconnected and, even more so, it disregards the undisputed benefits a reliable Internet connection could bring about for the affected peoples' lives.